Being in a group is a powerful way to deepen self-awareness and create authentic connection with others. Sometimes we feel totally alone in our struggle only to find that so many others in the room feel the same way. Group members serve as mirrors, reflecting  to us the myriad facets of ourselves. In a group, we learn to embrace the radiant parts, as well as the more difficult parts of ourselves, using the power of the group to heal more quickly than doing so alone. Curious to learn more? This New York Times article portrays one individual's experience of the power of group therapy.
Current Groups:
There are no current groups. Please check back for more offerings.
Previous Groups:
Women's Group with Restorative Yoga & Meditation
8-Week Series + half-day retreat

Meets Monday Evenings
2017 Times and Dates: Monday nights, October 16 – December 4, from 7:15PM – 9:00PM 
Retreat  – Sunday December 10th : 12PM – 4PM
Cost $450 for 8-week sessions, including half-day retreat
Limited number of partial scholarships available; please inquire. 
What would it be like to have support, guidance, and clarity in living out this next chapter of your life? Living in congruence with our dreams and intentions can feel almost impossible when we're feeling overwhelmed by life's circumstances, disconnected from meaningful connection, and isolated from our own inner voice. Sound familiar? This group is for you. Amazing things happen when strong women come together in community, let their guards down, show up authentically, and support each other. Join us. Change happens faster in good company. We will begin with restorative yoga and journaling, move into supportive sharing and conversation, and end with a short guided meditation. 
In this group you will learn:
-mindfulness practices
-Loving kindness and compassion practices
-mindful movement
-journaling and personal reflection
-dyad relational practices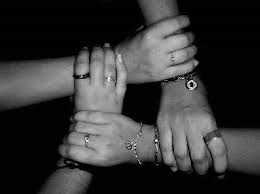 Past Yoga & Therapy Groups:
~ Grief and Yoga, October 2015
~ Embodying Tools for Stress Reduction, October 2014
~ Responding to Baby: A Workshop for Mommas-To-Be, June 2013
~ Couple's Partner Yoga for Deepening Connection, February 2013
~ Art & Yoga Stress Reduction for Women, May 2012
~ Surviving the Loss of a Loved One, November 2011 to June 2012
Email or call for a 15-minute phone consultation at no charge
Office located in Union Square, San Francisco