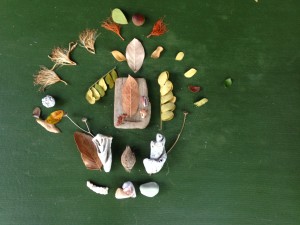 My Orientation

I operate on a holistic framework to effectively treat the whole person, including both depth work and more day-to-day complaints. I offer a blend of talk therapy, mindfulness, somatic therapy, yoga, breath work, dream analysis, Buddhist psychology, and expressive arts therapy in my practice.
About Me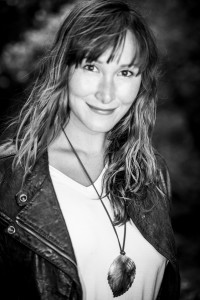 Seeing you make positive changes in your life is what I love most about my job.  I am deeply dedicated to helping you discover and integrate wisdom of body, heart, mind, and creative intelligence to feel whole and comfortable in your own skin. I received my training in counseling psychology from The Institute of Transpersonal Psychology, with a specialization in creative expression, and have been working in the healing arts since 2008.
Coming from a blended family, my loved ones represent a handful of races, cultures, spiritual beliefs, sexual preferences, and native tongues.  I honor the unique impact that these identities have upon one's life story. It is my intention to provide a safe space for people of all cultural and racial backgrounds and identifications, religious or spiritual beliefs, and gender and sexual preferences to feel seen, welcomed, and accepted.
Credentials
Hakomi Professional Skills Level One, Berkeley, CA
From Trauma to Dharma: A Hakomi Mindfulness-Based Trauma Therapy Training with Manuela Mischke-Reeds, Berkeley, CA
The Couple's Institute Training: Level One, The Developmental Model with Ellyn Bader, Palo Alto, CA
Cross-Cultural Facilitation Skills for Diversity Trainers with Lee Mun Wah, Berkeley, CA
Process Group Leader at Outpatient Eating Disorder Center, San Francisco, CA
Workshop Co-Leader for Embodying Tools for Stress Reduction at Yoga Tree, San Francisco, CA
Contributing Writer for the International Journal of Yoga Therapy
Mindfulness-Based Stress Reduction Program with Bob Stahl, Palo Alto, CA
Registered Yoga Instructor, Yoga Alliance, School of Santhi, Kerala, India
Master of Arts in Counseling Psychology,  Institute of Transpersonal Psychology, Certificate in Creative Expression, Palo Alto, CA
Bachelor of Arts, Boston University, Boston, MA
Email or call for a 15-minute phone consultation at no charge
Office located in Union Square, San Francisco